Volkswagen Ghana Opens New Assembly Plant at Meridian Industrial Park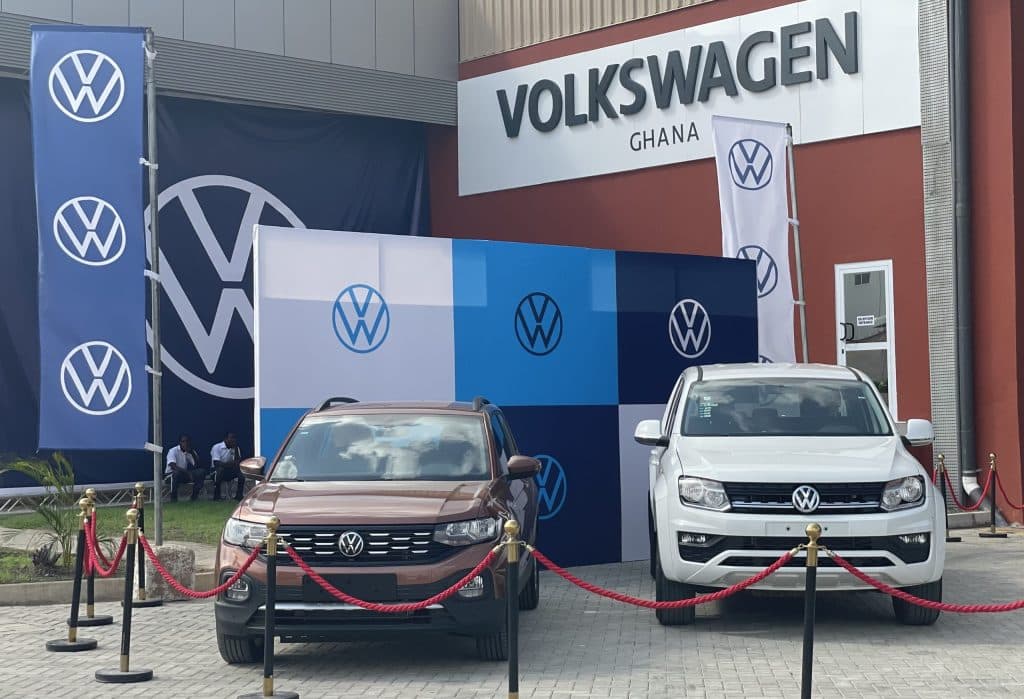 Volkswagen Ghana has opened its new assembly plant at the Meridian Industrial Park, Tema Free Zone in Ghana. This is the sixth assembly location for the German carmaker in sub-Saharan Africa, including South Africa, Kenya, Nigeria, Rwanda, and the fifth assembly location in Accra, Ghana.
The new plant has the capacity to assemble up to 5,000 units annually, producing Tiguan, Teramont, Passat, Polo, and Amarok models. Volkswagen announced that it will initially assemble the vehicles through a local partner, Universal Motors.
Ghana has implemented policy measures that aim to turn the country into a West African car-making hub by providing incentives for automotive manufacturers and assemblers registered under the Ghana Automotive Development Programme (GADP). The government launched the GADP in 2019 to promote the manufacture of automobiles for both the domestic market and the West Africa sub-region.
Ghana has partially banned the importation of used cars in a bid to stimulate the interest of carmakers in setting up production facilities in the country. As part of this package of measures, it has also banned the importation of salvaged vehicles as well as specified motor vehicles over 10 years of age. The government plans to increase import duty on specific motor vehicles to stimulate the market for new vehicles. Currently, used cars make up about 70% of the market in Ghana.
The Meridian Industrial Park, where Volkswagen's new assembly plant is located, is one of Ghana's foremost industrial parks, along with the Dawa Industrial Zone. This new facility will help Ghana achieve its industrial transformation agenda and attract other automakers to set up local assembly of vehicles in Ghana.
Volkswagen said: "Although the African automotive market is comparatively small today, the Sub-Saharan region has the potential to become an automotive growth market of the future." The new plant is a significant milestone for Ghana's automotive industry and will help create jobs and boost economic growth.
The Dawa Industrial Zone is a purpose-built 2,000-acre industrial park that accommodates a broad range of light and heavy industries across various sectors, such as Agro-processing, Textiles and Garments, Steel Fabrication, Warehousing and Logistics, among others. When operating at full capacity, it is expected to house over 100 companies and provide fully-serviced infrastructure to support their production and operations within the park.
Contact Investor Relations:
Email: enquiry@diz-ghana.com
Tel: 0552030000 / 0552040000
More
updates