Pharmacy Chamber impressed as Pharma enclave at Dawa takes shape; 15 companies express interest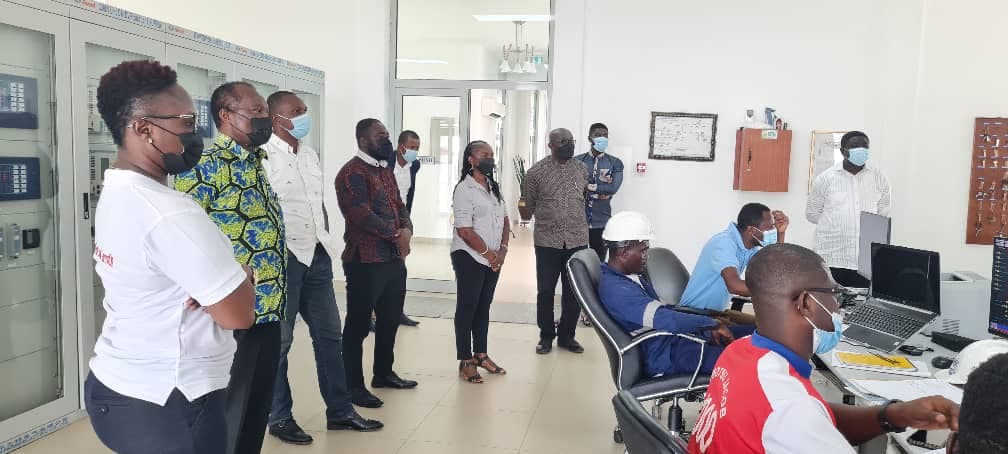 Pharmacy Chamber impressed as Pharma enclave at Dawa takes shape; 15 companies express interest
The Chamber made the observation after they visited the enclave led by their Chairman Pharm. Harrison Abutiate on 16th February, 2022 to apprise themselves on the progress of work ongoing at the Enclave.
The NEC of the Chamber of Pharmacy were "impressed with the state of the ongoing drainage systems, establishment of 330kv power substation, fast speed fiber optic communication system and the road network linking to and within the Enclave."
In a statement issued after the visit, Chief Executive of the Chamber Anthony E Ameka stated "so far 15 Pharma Companies are at their various preparatory stages have expressed interest to set up at the enclave, which translate to an estimated investment of over $150m with more than 3,600 full time direct employment to be created."
Anthony E Ameka said the chamber envisaged that the project will attract investment in manufacturing of medicines, packaging and establishment of Laboratory services.
"The Vision of Ghana National Chamber of Pharmacy is to make the pharma Enclave a preferred destination for Pharmaceutical, Chemical, manufacturing and services with world-class infrastructure and environment management. Ghana National Chamber of Pharmacy (GNCoP) shall endeavor to provide cutting edge community, pharmaceutical infrastructure to make members globally competitive and focus on their core competence."
"Ghana National Chamber of Pharmacy (GNCoP) is facilitating the establishment of a Special Purpose Vehicle (SPV) for water treatment, Laboratory services, warehouse & logistics management and utilities for the Enclave," he stated.
Source: Sena Nombo/Radiogoldlive.com Link to article on radiogoldlive.com: https://bit.ly/3gXbNgu
Contact Investor Relations:
Email: enquiry@diz-ghana.com
Tel: 0552030000 / 0552040000
More
updates