LMI Holdings Poised To Provide Infrastructure for Africa's Industrialization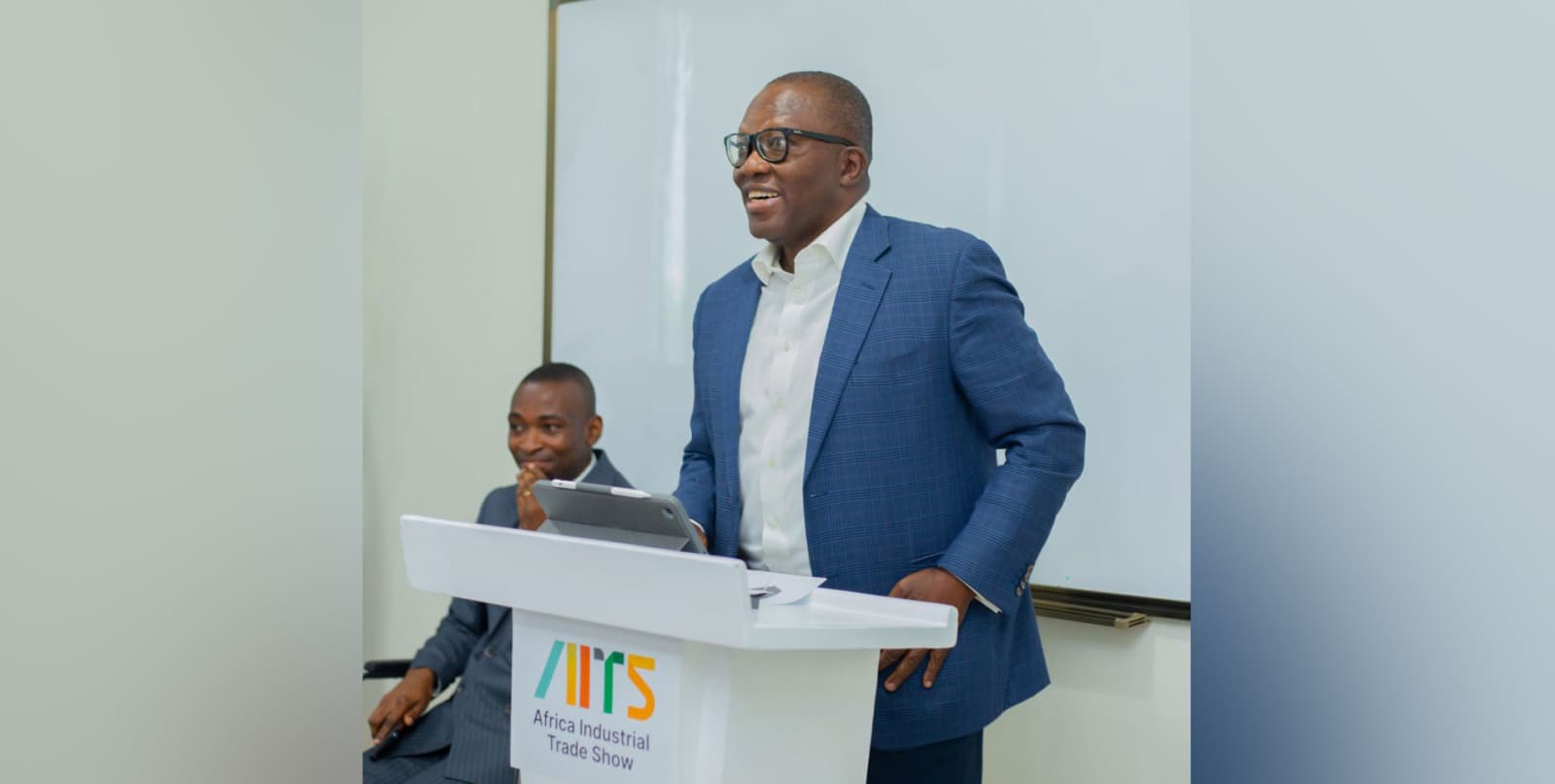 The future of Africa is brighter than ever. With its broad array of natural resources and reserves of raw materials, the continent offers fertile ground for investors and entrepreneurs. LMI Holdings is poised to provide infrastructure for Africa's industrialization by setting up one-stop-shop industrial parks across the country and the continent.
A one-stop-shop industrial park is a facility that provides the infrastructure and support businesses require when getting started, whether it is locating the land, obtaining government approvals, financing, or even acquiring civil engineering services to assist with the construction of factories.
During the executive business forum held at the recent Africa Industrial Trade Show, LMI Holdings' Chairman, Mr. Kojo Aduhene, made it clear that LMI Holdings is prepared to contribute immensely to Africa's industrialization. Evidently, efforts to build back better Ghana's economy are underway with projects led by the company which primarily include the development of special economic zones along with infrastructure to sustain manufacturing activities and boost the economy.
Presently, LMI Holdings has established a number of industrial parks across the country. These include the Meridian Industrial Park (MIP) and the Dawa Industrial Zone (DIZ). By developing industrial parks across the country, LMI Holdings offers businesses access to a wide range of opportunities and the opportunity to diversify their investments. It would also allow businesses with specific interests to set up in locations where they will have easy access to resources and raw materials that are relevant to their industry.
Ultimately, the industrial parks will serve as a springboard for the continent's industrialization through three avenues:
1) offering an excellent environment for companies to set up their businesses;
2) developing the local population, which is key to increased manufacturing in Africa; and
3) promoting foreign investment in Africa.
Over the years, LMI Holdings' success in providing businesses with the necessary infrastructure, has led to its reputation being cemented as one of the leading industrial park developers in Ghana. At the moment, West Africa's largest warehouse complex, The Mega Warehouse is an LMI project developed purposely to facilitate inventory management and distribution services of businesses across the globe. LMI has also made provisions for reliable industrial utilities which see to the smooth operation of the industrial parks. These utilities include:
A 17MW rooftop solar project at MIP
A Container Terminal at MIP
A Railway Link from the Tema Port to the MIP / DIZ
The Trans Volta Project from the Tema Port to the Akwamu-Korankye
LMI's flagship industrial park, Dawa Industrial Zone, stands as Ghana's foremost Special Economic Zone offering fully serviced advantages to investors and entrepreneurs. Dawa Industrial Zone is a 2000-acre fully serviced litigation-free industrial land offering 132 MVA Stable and reliable electricity supply with 99% and above uptime, 24/7 water supply to industrial and commercial clients, Exceptional services, and 100% customer satisfaction, among other reliable infrastructure.
For more than 20 years, LMI Holdings has been consistent with the supply of electricity to its industrial clients. This power is supplied by their independent electricity distribution subsidiary – Enclave Power Company (EPC). Along with that are specialized IT support services rendered by Datacom Telecommunications – a subsidiary of LMI providing fast and reliable internet services via a dedicated fibre optic data network to all clients, and water treatment plant facilities all available at the MIP and DIZ.
LMI Holdings further affirmed at the forum that by 2030, the company will be producing the same amount of power generated by the Akosombo Dam. The company is also underway with a 1000 MW solar plant to be completed by 2030. While working at that, the company is focusing on other salient projects which include water treatment facilities to be advanced at the Dawa Industrial Zone and ensuring a strong replication of infrastructure in all demarcations in the industrial park.
Contact Investor Relations:
Email: enquiry@diz-ghana.com
Tel: 0552030000 / 0552040000
More
updates