Ghana's Bold Move: A New Garment and Textile Policy for Global Prosperity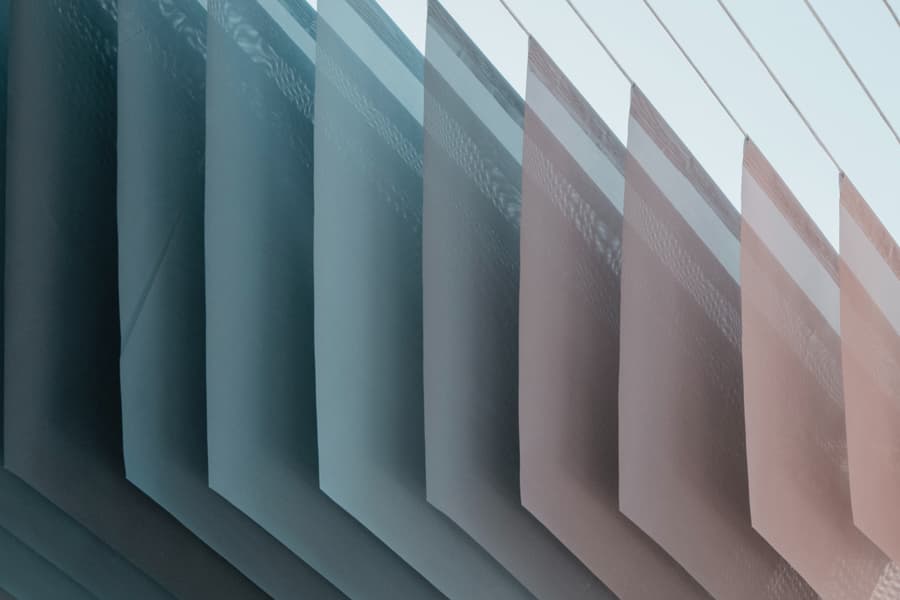 Ghana is gearing up for a groundbreaking transformation in its garment and textile industry with the unveiling of a comprehensive policy and incentive framework. Crafted after extensive consultations with industry stakeholders, this policy aims to set the stage for a resurgence in Ghana's textile sector and position the country as a key player on the global stage. The new policy focuses on attracting foreign direct investment, promoting local manufacturing, and creating employment opportunities. It also includes measures to enhance the competitiveness of Ghana's textile products through improved quality control and infrastructure development. With this bold move, Ghana is poised to capitalize on its rich textile heritage and become a hub for garment production in Africa.
The cornerstone of this initiative lies in its ability to attract targeted investments. Recognizing the importance of nurturing domestic production and attracting foreign investors, Ghana's policy framework is designed to create a conducive environment for capital infusion into the garment and textile sector. The goal is to not only revitalize existing operations but also to entice new players to invest in the country. To achieve this, Ghana has implemented various measures such as tax incentives, streamlined regulations, and improved infrastructure to facilitate the growth of the garment and textile industry. Additionally, the government has focused on developing a skilled workforce and promoting innovation in order to enhance competitiveness and attract more investments. These efforts aim to position Ghana as a leading destination for garment production in Africa and further strengthen its rich textile heritage.
The global textile industry is experiencing a paradigm shift in sourcing practices. Traditional manufacturing hubs are witnessing escalating production costs, prompting buyers to seek more cost-effective alternatives. Ghana intends to capitalize on this opportunity by positioning itself as a favorable sourcing destination for textiles, offering competitive pricing and quality. This strategic move will not only attract international buyers but also create employment opportunities for the local population. By leveraging its rich textile heritage, Ghana can establish itself as a hub for innovative and sustainable garment production in Africa.
Central to Ghana's textile rejuvenation plan is its commitment to strengthening bilateral trade relations. The desire to enhance exports, particularly to the United States, is a key objective. Leveraging initiatives like the African Growth and Opportunity Act (AGOA) and the Prosper Africa initiative, Ghana aims to encourage increased investment from the US. This, in turn, can lead to mutual economic growth and prosperity. Ghana recognizes the potential of the textile industry to create employment opportunities and boost economic development. By attracting investment from the US, Ghana can tap into advanced technologies and expertise, further enhancing its garment production capabilities. Additionally, this collaboration can foster knowledge exchange and skills transfer, contributing to the long-term sustainability of Ghana's textile sector.
Through diplomatic discussions, Ghana is fostering commercial linkages between US-owned businesses and the African market, with the nation serving as a strategic manufacturing hub. This collaboration holds the potential to significantly benefit both sides, facilitating trade and generating job opportunities. Through the utilization of Ghana's garment production capacities, American-owned enterprises can obtain access to a proficient and affordable labor pool, thereby augmenting their manufacturing activities and satisfying the increasing demands of the market. This partnership can also help Ghana's efforts at economic diversification by encouraging the growth of a strong textile industry that is competitive on a global scale.
The United States has acknowledged Ghana's efforts to welcome black Americans and US businesses through initiatives like the "Year of Return" and "Diaspora business roadshows." With strong diaspora ties and a rapidly growing population, Ghana stands as a potential epicenter of a burgeoning free trade area. The overwhelming interest from US companies in Ghana showcases the immense opportunities present in the region. This interest is further fueled by Ghana's stable political environment and favorable investment climate. Additionally, the government's commitment to infrastructure development and economic diversification has attracted foreign investors looking to capitalize on the country's potential for growth.
While Ghana's garment and textile industry revitalization plan is comprehensive, it is important to highlight the role of special economic zones like the Dawa Industrial Zone in this transformative journey. The Dawa Industrial Zone is strategically located to support and bolster the objectives of Ghana's textile sector. Its dedicated textile village plays a pivotal role in attracting foreign direct investment and promoting local manufacturing. Moreover, this zone offers unique advantages such as access to tax incentives, streamlined regulations, and world-class infrastructure, making them ideal locations for both domestic and international investors. In particular, the Dawa Industrial Zone stands out as a beacon for industries seeking a conducive environment to thrive. Its strategic positioning not only complements Ghana's garment and textile policy but also aligns with the broader vision of positioning Ghana as a hub for garment production in Africa.
More
updates