Ghana is set to take advantage of the Dubai Expo 2020 to showcase investment opportunities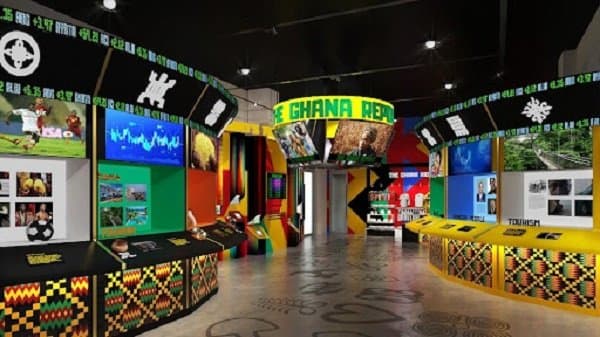 After a one-year delay owing to the COVID-19 pandemic, Dubai kicked off its USD 7 billion Expo 2020 on a desert site, which a media report described as equivalent to the size of 600 football fields.
According to the Khaleej Times, the Expo's star-studded opening ceremony was streamed live to more than 430 locations across the UAE. The ceremony was attended by Abu Dhabi's powerful Crown Prince Sheikh Mohammed bin Zayed Al Nahyan, Dubai ruler Sheikh Mohammed bin Rashid Al Maktoum and a host of other dignitaries.
The event will go on until March 2022 and is likely to see participants from over 190 countries. The city has decided on a target of 25 million visits — both virtually and in person.
Addressing journalists at a press conference in Accra on Monday, September 27, 2021, on the country's preparedness towards the Expo, Deputy Minister for Trade and Industry, Herbert Krapa said "Ghana's participation in the Expo is intended to underscore the government's industrial transformation agenda, promote private sector businesses, and showcase our investment opportunities to attract investment into critical sectors of the economy, such as energy, trade, water and sanitation, environment, agriculture, education, and tourism.
It will also offer us an opportunity to display our rich cultural heritage, promote value addition to our abundant raw materials and highlight our friendly business climate."
Ghana's participation theme is, "Ghana: Limitless Opportunities" and this seeks to showcase the numerous investment opportunities in the various sectors of the Ghanaian economy for sustainable development.
As such, CEO of the Ghana Investment Promotion Center (GIPC), Yoofi Grant said for Ghana to reap the benefits of the Expo, the government has earmarked key business-related activities to be undertaken as part of Ghana's participation in the event
He said the Planning Committee has put together a Ghana Business and Investment Forum where various investors will meet to discuss areas in the Ghanaian economy that investors can direct their investments to and gain the most benefits.
Additionally, he indicated that there will be monthly presentations by participants on investment opportunities in Sanitation and Environment, Food and Agriculture, Energy, Education, Tourism, Culture and Arts, and Ghana's industrialization agenda for the future.
Dawa Industrial Zone (DIZ) which is Ghana's largest privately led industrial park is well-positioned in terms of infrastructure and location to host investment opportunities from these sectors.
As published on ghanaweb.com
Link: Ghana is set to take advantage of the Dubai Expo 2020 to showcase investment opportunities (ghanaweb.com)
More
updates