Dawa Industrial Zone Takes Advantage of MOTI's 10-Point Industrial Policies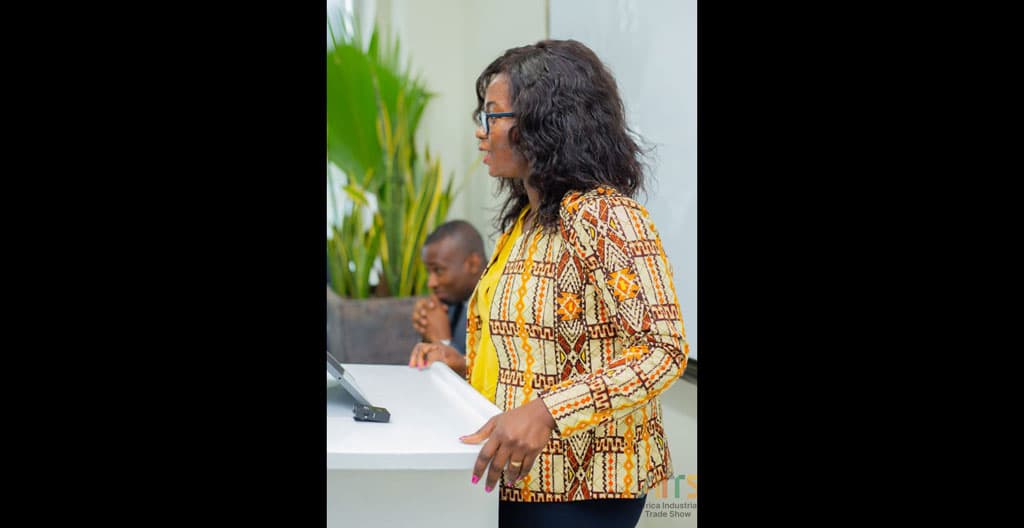 The Ministry of Trade and Industry (MOTI) has outlined 10 industrial policies aligned with the country's industrial agenda to build a better economy.
Speaking at the recent executive business forum held at the Africa Industrial Trade Show (AITS), the Industrial Promotion Officer of the Ministry of Trade and Industry, Madam Veronica Abagye noted that these policies are aimed at expanding business opportunities for local and international investors, nurturing SMEs and creating employment opportunities in the country. More importantly, these policies will help to increase Ghana's economic efforts in order to achieve industrial growth in the country.
The 10-Point industrial policies include:
Introducing the National Revitalisation programme which seeks to provide economically viable but financially distressed companies with a stimulus package.
Implementing the One District and One Factory initiative which seeks to decentralize industrial development to ensure an even and spatial spread of industries. This initiative also introduces exemptions, waiver of import duties, and levies on equipment, machinery, plant parts, and raw materials.
Establishing Industrial parks and special economic zones to address the challenge of litigation-free and service lands for industrial development. (One region, One industrial park.)
MOTI will facilitate the acquisition of land for developing IPs and SEZs and provide on-site and off-site infrastructure to promote industrial development.
Assist with the development of Small and Medium Scale Enterprises (SMEs) by providing them with the needed support to grow and be competitive.
Facilitating and supporting the Export Development Programme so businesses can take advantage of AGOA and the Economic Partnership Agreement (EPA) and African Continental Free Trade Area (AfCFTA).
Enhancing domestic retail infrastructure by supporting local businesses in the manufacturing sector to make them competitive.
Instigating business regulatory reforms by putting measures in place to ease the cost of doing business in the country by removing some of the bureaucracies associated with doing business to make Ghana Investor friendly.
Encouraging industrial subcontracting and partnership exchange by liking SMEs to large companies in the country to ensure that the large companies subcontract their businesses to the SMEs.
Finally, MOTI seeks to improve the public-private sector dialogue through an annual business summit to review the implementation of various initiatives to take stock of the strides made and steps taken to address identified implementation.
How Dawa Industrial Zone Applies MOTI's 10 Industrial Policies
Public-private collaborations and investments have been a force in building and growing Ghana's economy over the years. The Ministry of Trade and Industry has identified strategic anchor industries with the potential of boosting economic growth in Ghana. These include the pharmaceutical industry, integrated Aluminum industry, iron and steel, automobile industry, automobile, and vehicle assembly, textiles, garments and apparel sector, industrial salt, petrochemicals, manufacturing of machines and machinery components, industrial starch, and oil palm industry.
At the moment, Ghana's new flagship location for all types of industries, the Dawa Industrial Zone, has taken advantage of these policies and created conducive business environments to accommodate various specialized industry groupings including the automotive assembling industry, garments, and textile manufacturing industry, pharmaceuticals manufacturing, agro-processing, warehousing and logistics, and cement manufacturing.
The Dawa Industrial Zone offers unmatchable advantages to investors with its strategic location giving easy access to ports, the international airport, labour and neighbouring markets. The DIZ is also a fully -serviced special economic zone with infrastructure to help facilitate and ease production activities within the enclave.
Contact Investor Relations:
Email: enquiry@diz-ghana.com
Tel: 0552030000 / 0552040000
More
updates