Dawa Industrial Zone Open House Event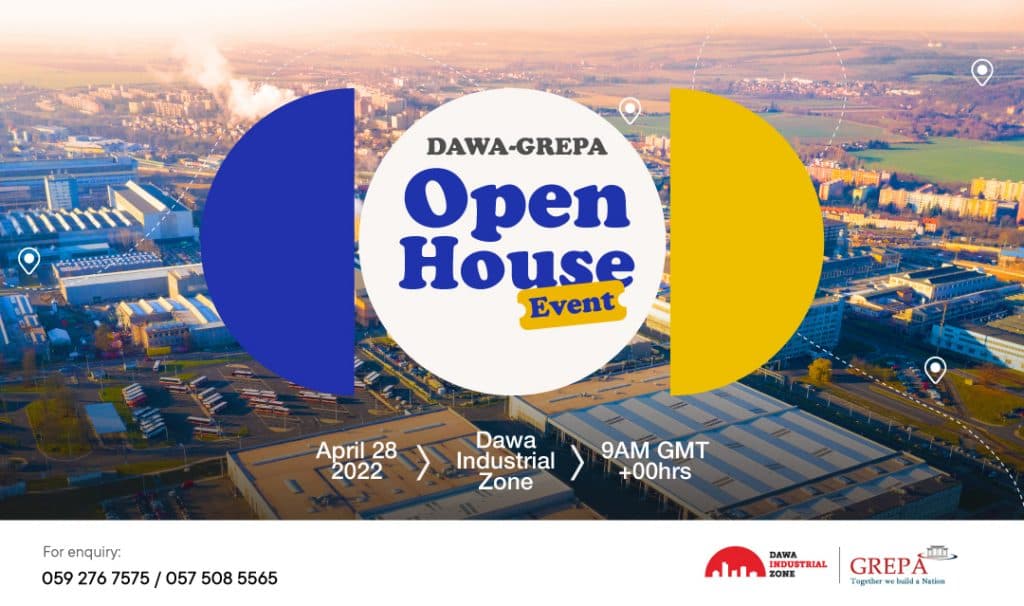 Dawa Industrial Zone (DIZ), the leading and biggest Special Economic Zone (SEZ) in Ghana has called on investors to invest and establish on its' enclave to access world class industrial facilities such as electricity, water, fibre optic internet, central sewerage system, asphalted roads investor support services desk, litigation free lands, amongst others.
This made known during its' maiden Open House event organized in collaboration with the Ghana Real Estate Professionals Association (GREPA).
Dawa Industrial Zone is a purposefully designed industrial enclave intended to host a wide range of light and heavy industries across various sectors. These include the agro-processing, garments and textiles, logistics, pharmaceuticals, metal fabrication sector, etc. Dawa Industrial Zone is a world-class flagship one-stop-shop industrial hub located in the Grater Accra Region of Ghana for both local and international firms.
Contact Investor Relations:
Email: enquiry@diz-ghana.com
Tel: 0552030000 / 0552040000
More
updates