AngloGold Ashanti visits Dawa Industrial Zone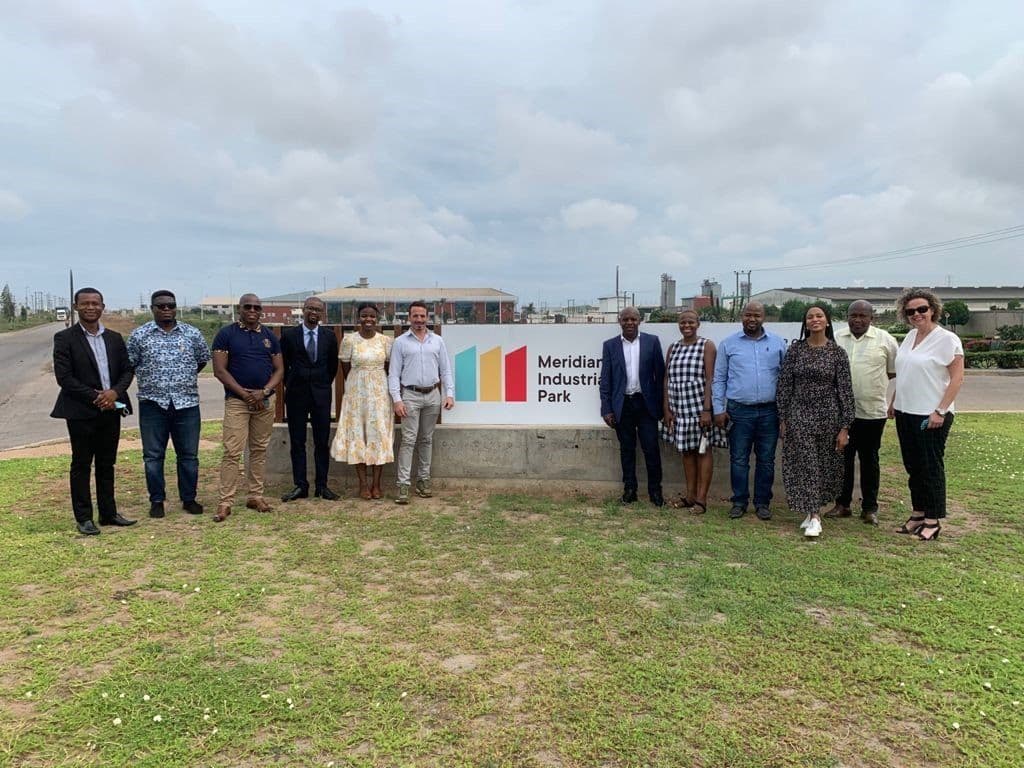 A delegation from AngloGold Ashanti (Ghana) together with the Akrokerri Divisional Stool and Obuasi East District Assembly, as part of the Obuasi Echo Industrial Park initiative, paid a working visit to Ghana's Biggest Industrial Hub (Dawa Industrial Zone) in the Ningo-Prampram District and Ghana's foremost Industrial Park (Meridian Industrial Park) in the Tema Free Zones Enclave.
The Dawa Industrial Zone and the Meridian Industrial Park are industrial park initiatives by LMI Holdings as part of their contribution to building Ghana's Special Economic Zones.
The delegation commended LMI Holdings for their successful development of Special Economic Zones (TMIZ and DIZ) which have resulted in raising $3.4B of FDI over 20 years and $5.4B of exports, noting that their infrastructural development has contributed significantly to the economic growth of Ghana.
The delegation expressed their openness to work with the LMI team in the Obuasi Echo Industrial Park currently ongoing.
As published on ghanaweb.com
Link: AngloGold Ashanti visits Dawa Industrial Zone (ghanaweb.com)
More
updates